108XN60-T Inclined Series Range Hood 60cm
Product Detail
Feedback now
108XN60-T Inclined Series Range Hood 60cm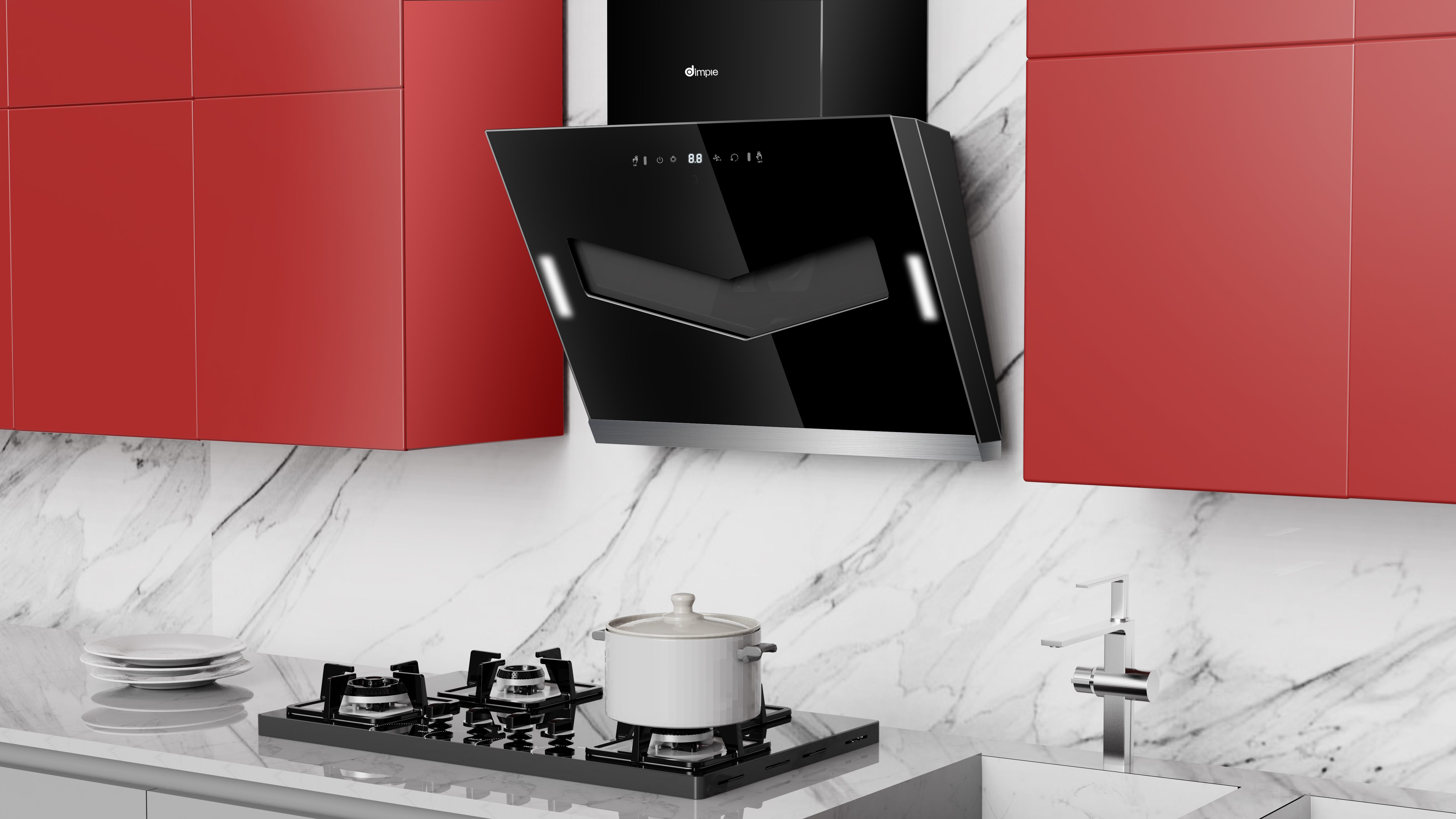 Its elegant aesthetics and black coating finish add more class to your modern kitchen. It comes with a filter-less concept making it the best kitchen chimney for Indian kitchen household.
Heat auto-clean feature is added in this product. When you want to clean the cooker hood, just press the auto-clean button, the chimney will generate some heat to loosen the stubborn oil and other deposits on the filter. The dirt and oil deposits are later transferred into an oil collector which can be cleaned super easily with water or cloth.
The airflow of this cooker hood is 850m³/h which is sufficient enough to suck out smoke, dirt, and vapors emitted while cooking.
It is suitable for 2-3 burner gas stoves. 1*2W LED lights are provided which brighten the cooking area. Touch control panel present on the top of chimney provides easy and fast operation.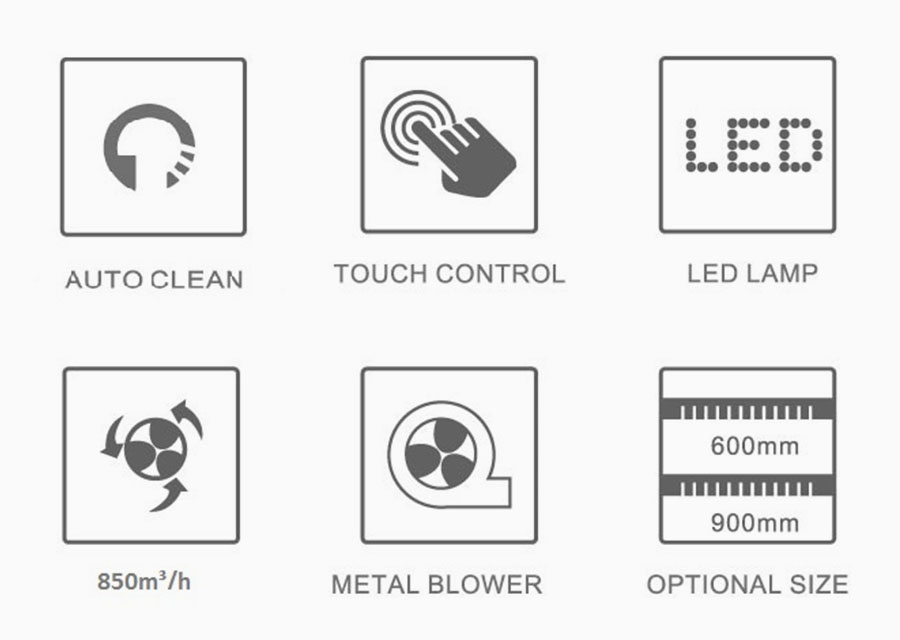 Specifications
Model No.
108XN60-T
Filter
Filter-less concept
Finish
Black Powder Coating + Tempered Glass
Oil collector
Stainless Steel
Airflow
850m³/h
Blower
Metal Blower
Motor power
200W
Auto-clean
Heat Auto-clean
Control
3 Speed Touch Control
Packing Dimensions (W*D*H)
\
Lamp
LED 1x2W
Loading QTY (20GP/40HQ)
520pcs
Delivery & Service
Timely delivery each time. Provide reliable service and responsible for each customer with each product. Our target is to satisfy every customer with the best service.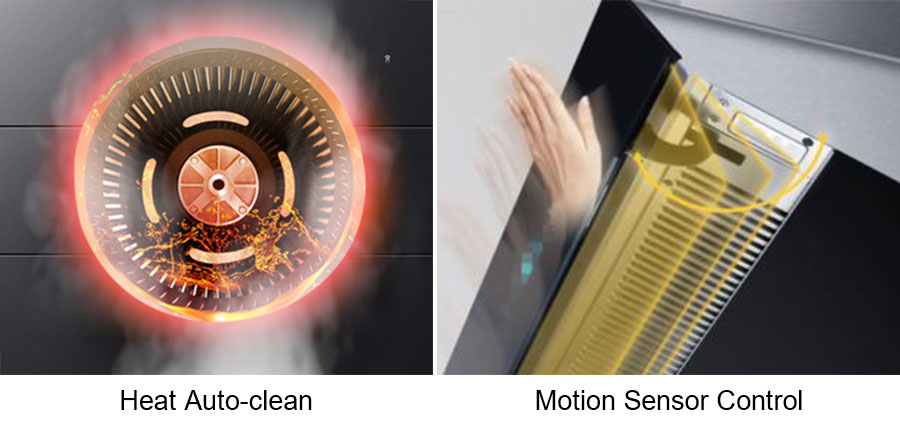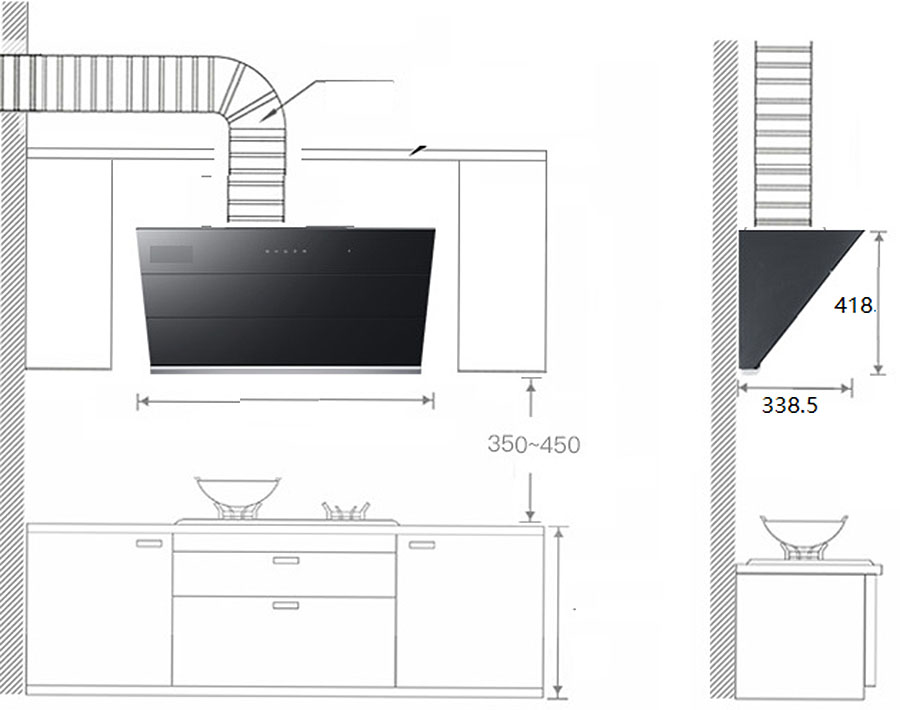 How is this product produced?

All the metal parts were produced in our metal plant, we have strict inspection to mange quality of each parts. After inspection, these metal parts are delivered to assembly line. During assembling, these metal parts are checked again by the assembling workers to ensure no scratches or damage on the surface, all the dimensions are correct.
The PCB production line produces high quality PCB for our range hoods. At assembly line, we've adopted MES system to manage the whole process to ensure every workers do their jobs correctly. The TV display screen shows the real date of the production lines. It helps to improve production capacity, and quality control.
After assembly, the cooker hoods go through strict inspections by our QC. They check the appearance, basic functions, packages carefully before placing all the finished cooker hoods to the warehouse.
All new products have go through strict tests:
1. Basic function test
2. Life cycle test
3. Tests for all key components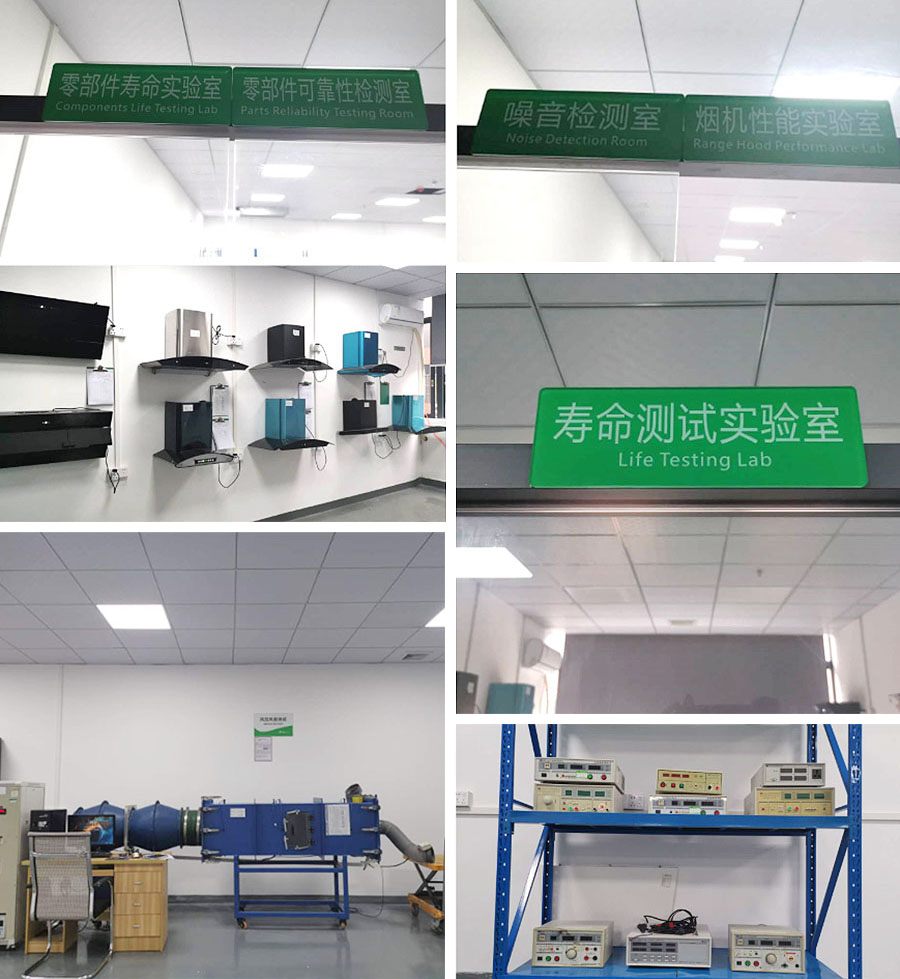 We conduct all these tests in our Labs to ensure performance and safety.

1. What kind of stainless steel material you use in this oil collector ?
We use stainless steel 430 for the oil collector, it's durable material.
2. What's the benefit of heat auto-clean?
For the range hood, after using for some time, the oil will attached on the blower inside the housing, you know once the oil become dry, it will be very solid and hard to remove. So it will make the blower become heavier, which means the motor will need more power to run the blower, and this will shorten the lifetime of motor. Therefore, we attached one heating film on the housing, which will generate the heat on it. It is a ten minutes function for auto clean. From the first one minute to 9 minutes, it will keep heating up. The temperature will reach to maximum 110 degree, then the oil inside the housing and blower will melt down. After 9 minutes of heating, in last one minute, the motor will start running in first speed, the oil that has melt down because of heat will flow out from the pipe, then the oil will collect in the oil collector. So this is the principle of heat auto clean.
If you have some problems about Range Hood, or want to know more details about T Shape Range Hood,Vertical Range Hood,Under Cabinet Series, Tablet Gas Hob Series,Ultra-slim Gas Hob Series,etc. Welcome to contact us!
Looking forward to your inquiry.