106E Under cabinet range hood with filter free design 90cm range hood
Product Detail
Feedback now
106E Under cabinet range hood with filter free design 90cm range hood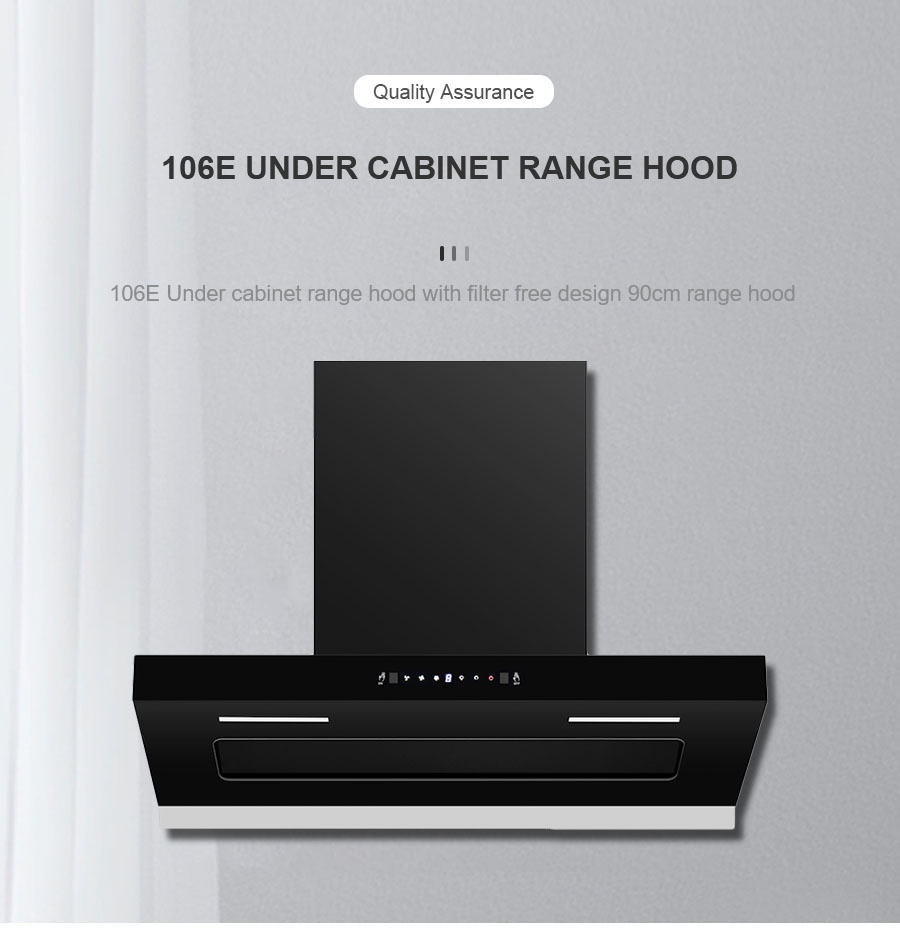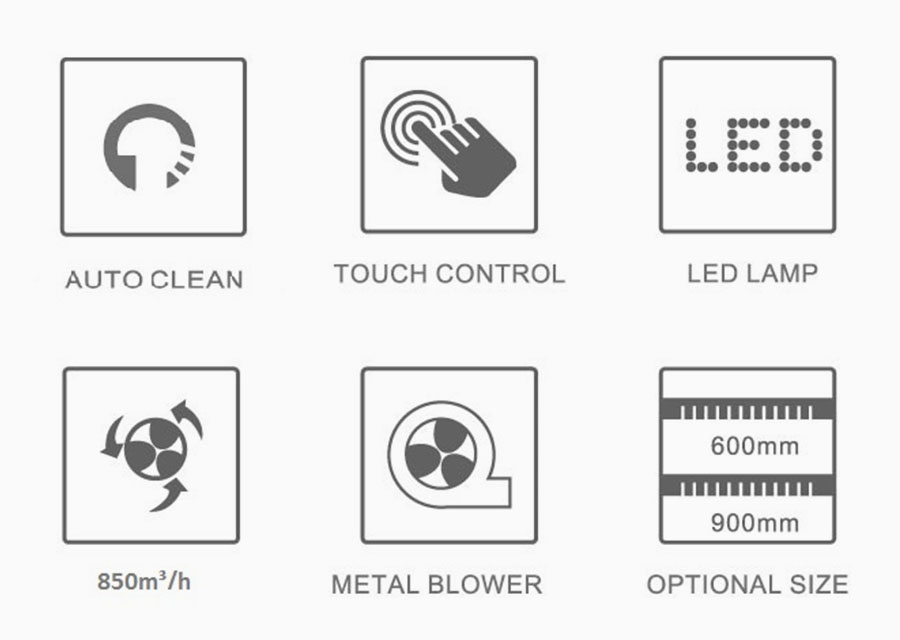 This range hood comes with a rust-free coating body and tempered glass panel. It has a three-speed touch control with motion sensor, which is easy to use. One of the best features is its heat auto-clean function. Just touch the heat auto-clean button, it starts operating for 9 minutes by rising the temperature of the heating element inside the hood. The oil melts through high temperature and flows to the oil cup. The whole cleaning process is finished!
Furthermore, it has high suction power up to 850m³/h, which is sufficient for cooking styles creating large smoke and grease. The flexible filter-less concept enhances the suction performance. The powerful fully enclosed motor is 180W, long-lasting and operates with low noise!
Specifications
Model No.
106E90
Filter
Filter-less
Finish
Matt Black Rust Free Coating
Oil collector
Stainless Steel
Airflow
850m³/h(standard),1000m³/h (0ptional)
Blower
Metal Blower
Motor Power
1*180W(standard), 1*200W(optional)
Auto-clean
Yes
Control
3 Speed Touch with Gesture Control
Packing Dimensions (W*D*H)
975*625*425mm
Lamp
LED 2x1.5W
Loading QTY (40HQ)
260pcs
Delivery & Service
Timely delivery each time. Provide reliable service and responsible for each customer with each product. Our target is to satisfy every customer with the best service.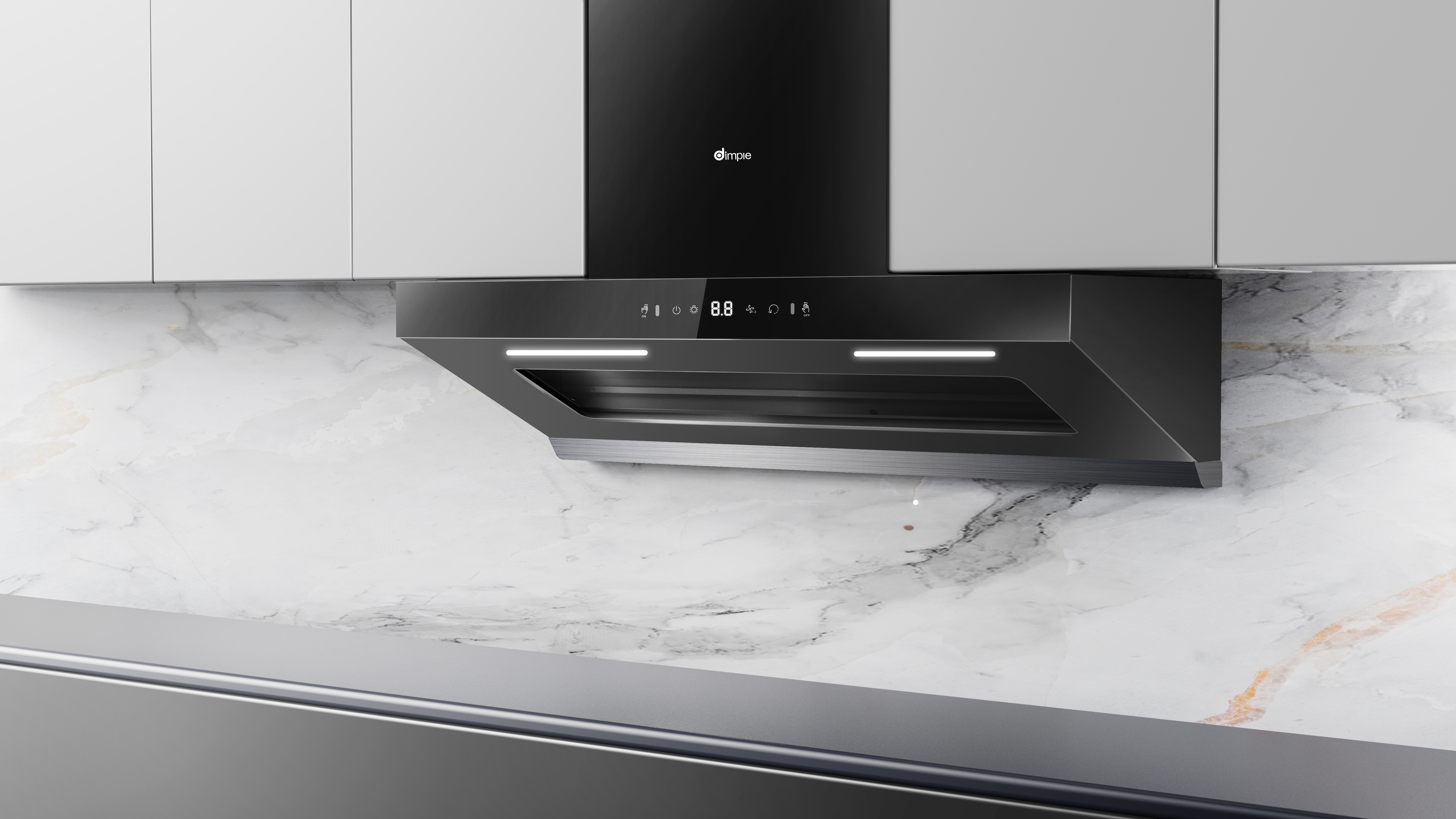 How to choose the right range hood for your kitchen?
The layout of your kitchen largely dictates the type of range hood you can use. Make sure the model you choose is at least as wide as the cooking surface it goes above. If the range hood's width is larger than the cooking surface, the suction performance is better. Ductwork inside an adjoining wall, chase, soffit, or ceiling can exhaust smoke and fumes to the outside. Typical kitchen cabinets extend only about halfway across the stove, so this extension routes steam and smoke away from cabinet faces and back toward the suction end of the range hood.
Vented or duct-free? Venting the hood to the outside is better, but more complicated to install. But if your cooking style only creates small smoke, it's ok to choose a duct-free range hood for your kitchen.
Undercabinet hood is a kind of range hood that mounts to the bottom of a wall cabinet. If the hood is on an exterior wall, ductwork can be routed up through the cabinet and then outside, or for some models, directly through the back of the hood. Otherwise, ductwork must be routed through the cabinet to a chase, soffit or ceiling.
Wall mounted range hood can work without cabinets and mount with exposed vent stacks on the wall. Island range hoods are mounted to and vented through ductwork in the ceiling.
Dimple manufactures all kinds of range hoods like wall mounted, ducted or duct-free types...We can also customize the range hoods you want your kitchen!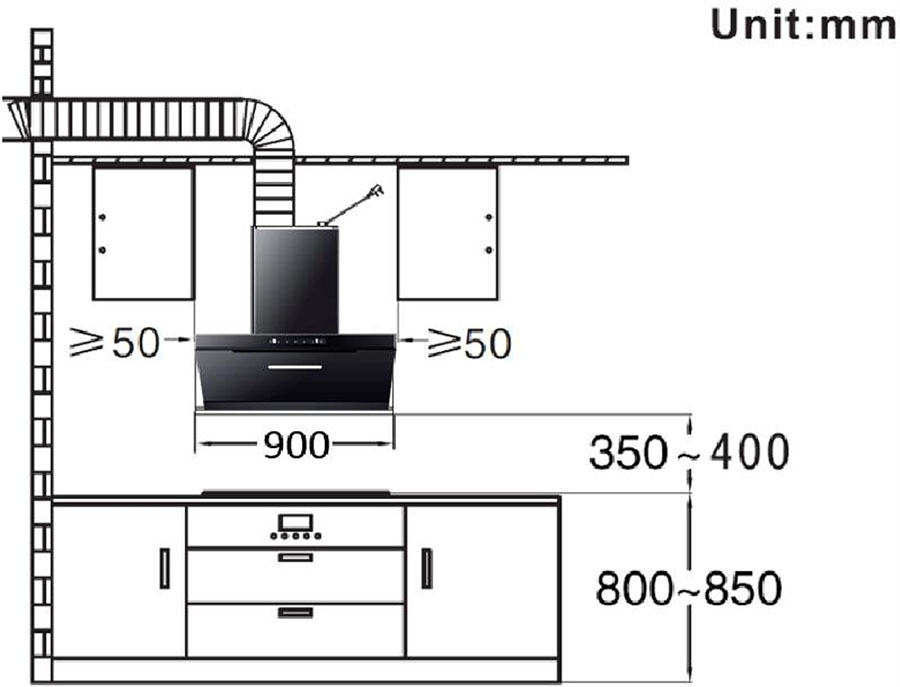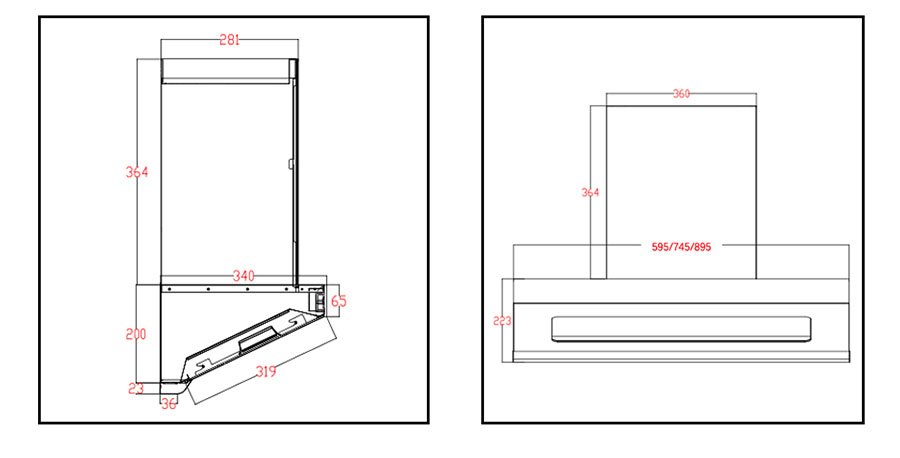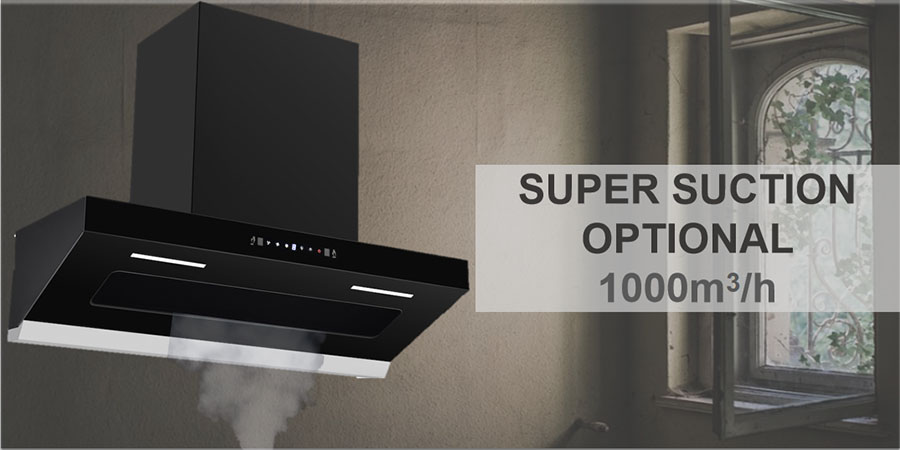 If you have some problems about Range Hood, or want to know more details about T Shape Range Hood,Vertical Range Hood,Under Cabinet Series, Tablet Gas Hob Series,Ultra-slim Gas Hob Series,etc. Welcome to contact us!
Looking forward to your inquiry.