102FA-90 Newly designed T-shape baffle filter range hood 90cm
Product Detail
Feedback now
102FA-90 Newly designed T-shape baffle filter range hood 90cm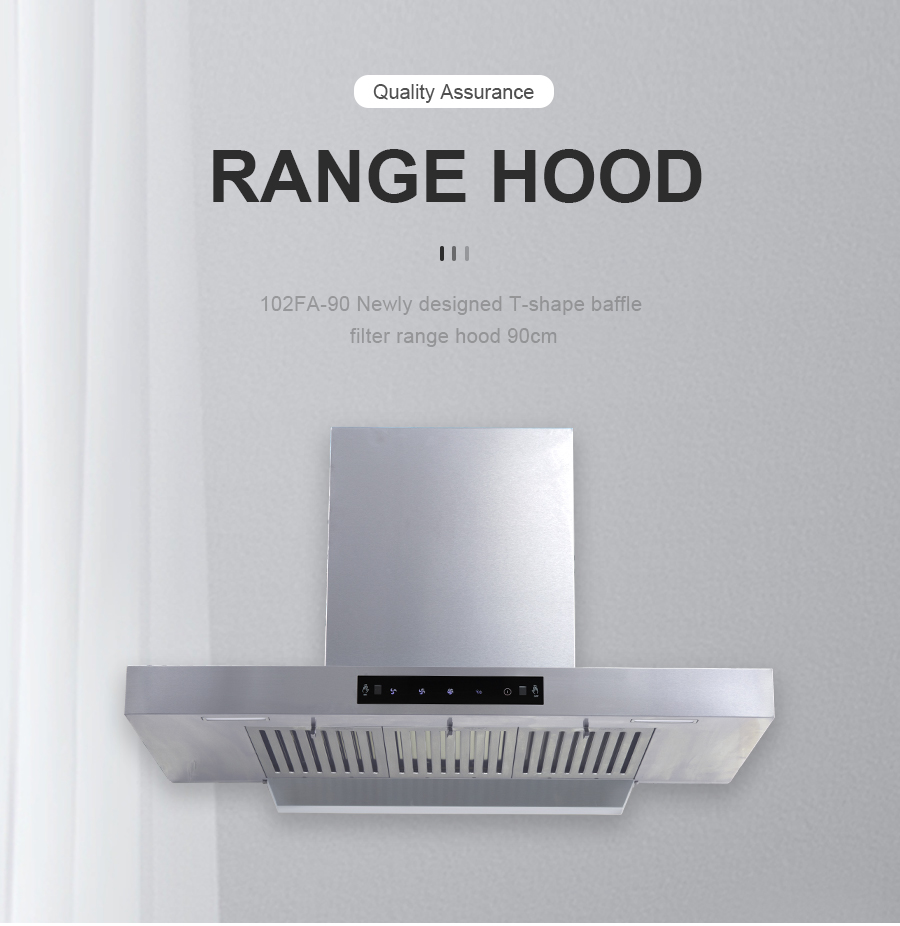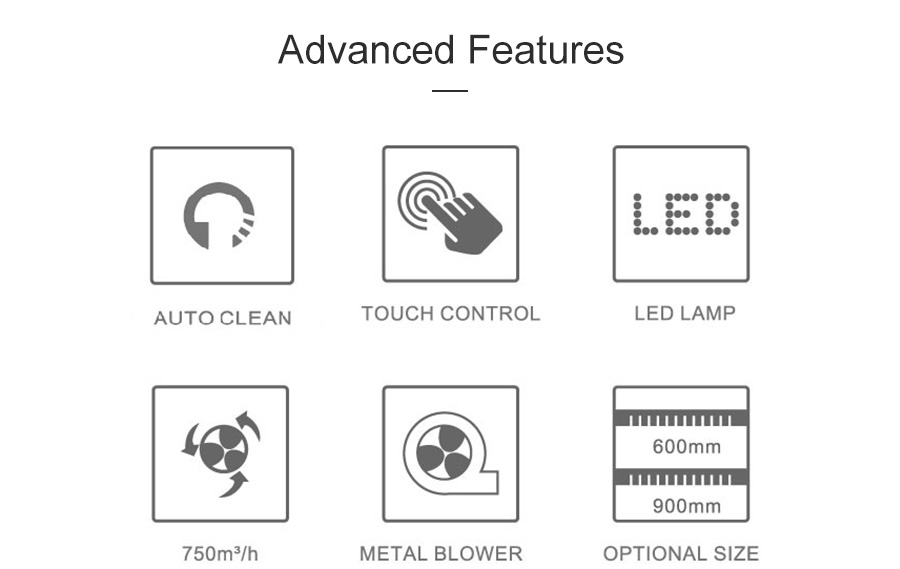 This range hood has an elegant stainless steel 430 hood and body, 3 speed touch control with motion sensor, special heat auto-clean function, which offers you a streamlined cooking experience. 750m³/h suction power, which removes smoke, grease, odors and moisture from the kitchen, keeps guests comfortable in every way. This range hood comes with a durable stainless steel baffle filter, which helps to enhance suction performance. Not every range hood has a metal blower, but this one is exceptional. The durable metal blower makes the range hood more efficient and long lasting.
Model No.

102FA-90

Filter

3pcs Baffle Filter

Finish

Stainless Steel 430

Oil collector

Stainless Steel

Airflow

750m3/h

Blower

Metal Blower

Rated input power

234W

Auto-clean

Heat Auto-clean

Control

3 Speed Touch Control with motion sensor

Packing Dimensions (W*D*H)

955*540*435mm

Lamp

LED 2x1.5W

Loading QTY (20GP/40HQ)

121pcs/308pcs

Delivery & Service

Timely delivery each time. Provide reliable service and responsible for each customer with each product. Our target is to satisfy every customer with the best service.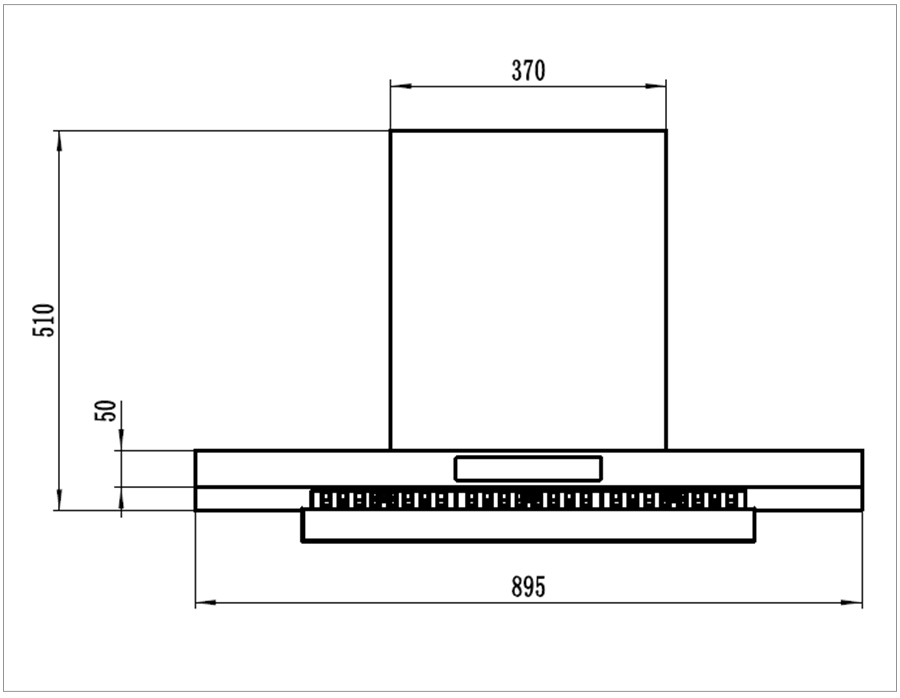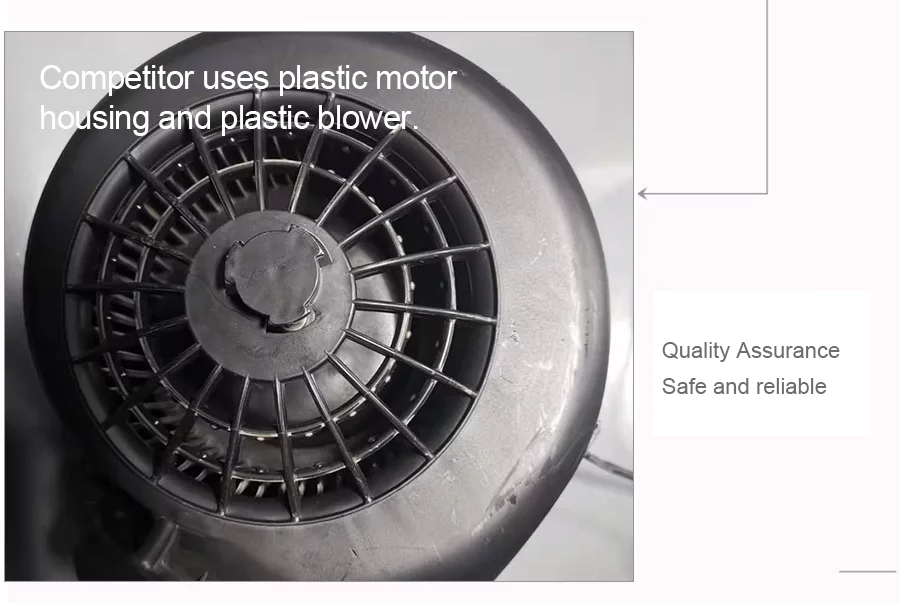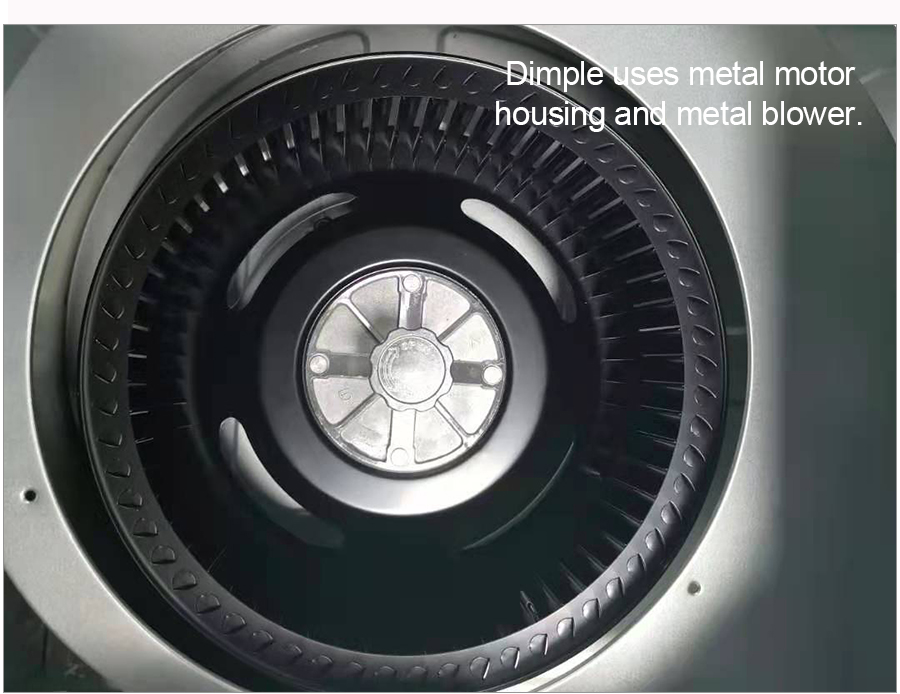 Advanced Heat auto-clean Feature
Heat auto clean technology is initially adopted by Dimple and has become one of the most popular features in a cooker hood among the brands. Now every customer ask for heat auto-clean range hood models. What is heat auto-clean? How does it become so popular? Firstly, heat auto-clean technology makes the use of a heating element to get rid of the sticky oil particles inside the chimney and collect it in the oil collector through a oil guiding bracket. The oil collector can easily be cleaned without hassle. This reduces the human interaction in terms of cleaning of the chimney. How to switch on heat auto-clean function? Touch the on/off button, the cooker hood enters into standby mode. Then touch the heat auto-clean button for 3 seconds, heat auto-clean function is turned on. After working for 9 minutes, blower will run at low speed for 1 minute to clean the inside of the cooker hood. Apply heat auto-clean function once a month, keep your range hood clean as it was new purchased!

How to find a qualified range hood manufacturer from China?
1. Research
Before making any commitment in time or money, learn all you can about the factory in advance. This may include doing a search on the English-language Chinese government website, which provides relevant information about licenses, outstanding liens, and the names of principal ownership. Analyze their previous customers and inquire about their past experiences. There are many large companies operating in China that have worked with many famous brands for a long time and so they have a very good reputation for quality. Smaller or specialty suppliers may be relatively unknown. No matter what you discover, be well prepared before you move on to next step.
2.Visiting
If you have enough budget, a visit to the factory in person is necessary. It gives you chance to know more about your future suppliers, get familiar with the sales person you're dealing with. Moreover, you're able to have a look at the products. If you're in a facility that appears clean, well-organized and well-equipped, confirm that this is in fact the same factory that will be making your product.
3.Choosing the ideal supplier
There many range hood suppliers in China who supply different kinds of products. Not every supplier is your ideal supplier. Companies with complete ISO9001 system, certifications, lead time guarantee are ideal. Identify the person who will be your main contact with the factory. If it's within your budget, it's to your advantage to have your own employee stationed in China who can be the direct liaison between you and the manufacturer.
If you have some problems about 102FA-90 Newly designed T-shape baffle filter range hood 90cm, or want to know more details about T Shape Range Hood,Vertical Range Hood,Under Cabinet Series,Tablet Gas Hob Series,Ultra-slim Gas Hob Series,etc. Welcome to contact us!
Looking forward to your inquiry.