102
EB-90 New T-shape range hood with slope design 90cm
Produkt detalj
Tilbakemelding nå
102EB-90 New T-shape range hood with slope design 90cm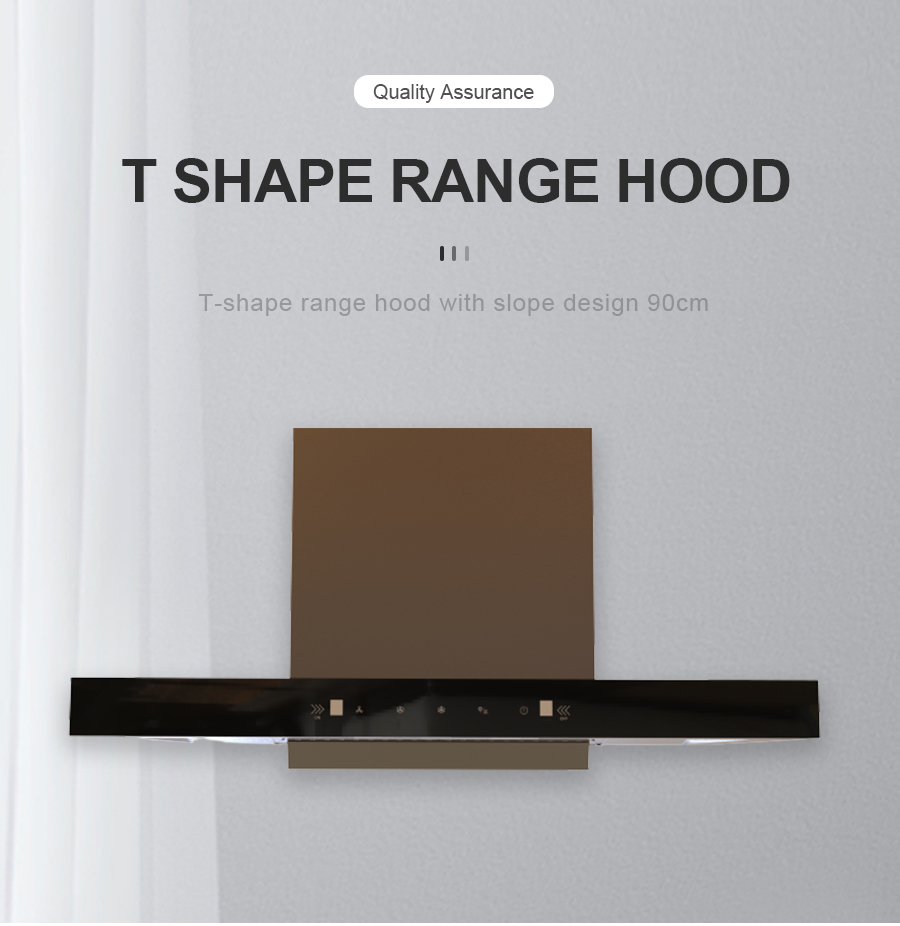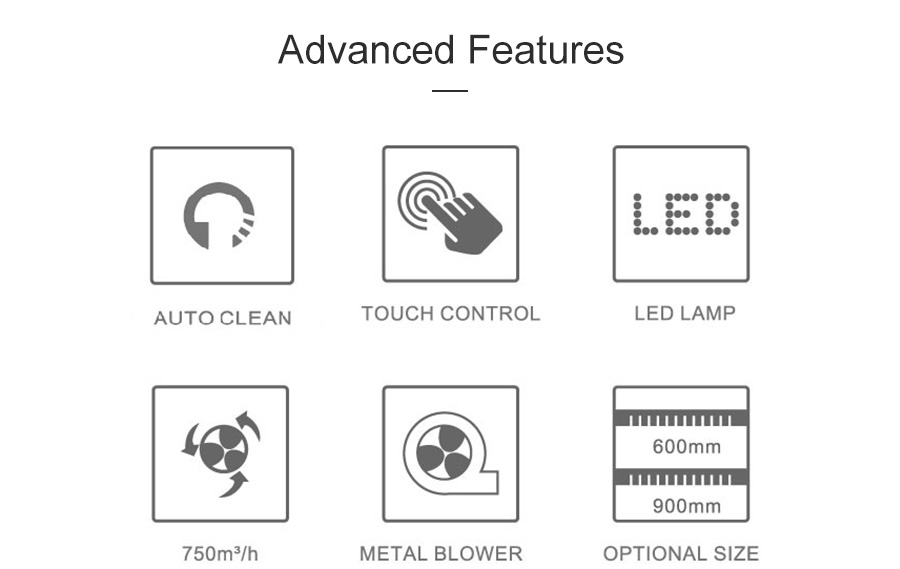 Introducing Dimple 102EB-90 range hoods, featuring high quality stainless steel, powerful 750m³/h suction power, touch control with motion sensor, and 2 LED lights. This model is constructed of 430 grade stainless steel and come with powerful ventilation blowers to handle all your cooking needs. It features a tempered glass control panel to add beauty to your cooking experience. Energy efficient LED lights and filter less features are included as well.
Modell nr.
102

EB-90

Filter
1

pc baffle filter

Bli ferdig

Rustfritt stål 430

Oljesamler

Rustfritt stål

Luftstrøm
750

m3/h

Vifte

Metallblåsere

Rated input power

234W

Selvrens

Varm automatisk rengjøring

Styre
3

Speed Touch Control with motion sensor

Emballasjedimensjoner (W * D * H)

945*550*505mm

Lampe

LED 2x1,5W

Laster inn QTY (20GP / 40HQ)
96

pcs/250pcs

Leveranse & Service

Rettidig levering hver gang. Gi pålitelig service og ansvar for hver kunde med hvert produkt. Målet vårt er å tilfredsstille alle kunder med den beste servicen.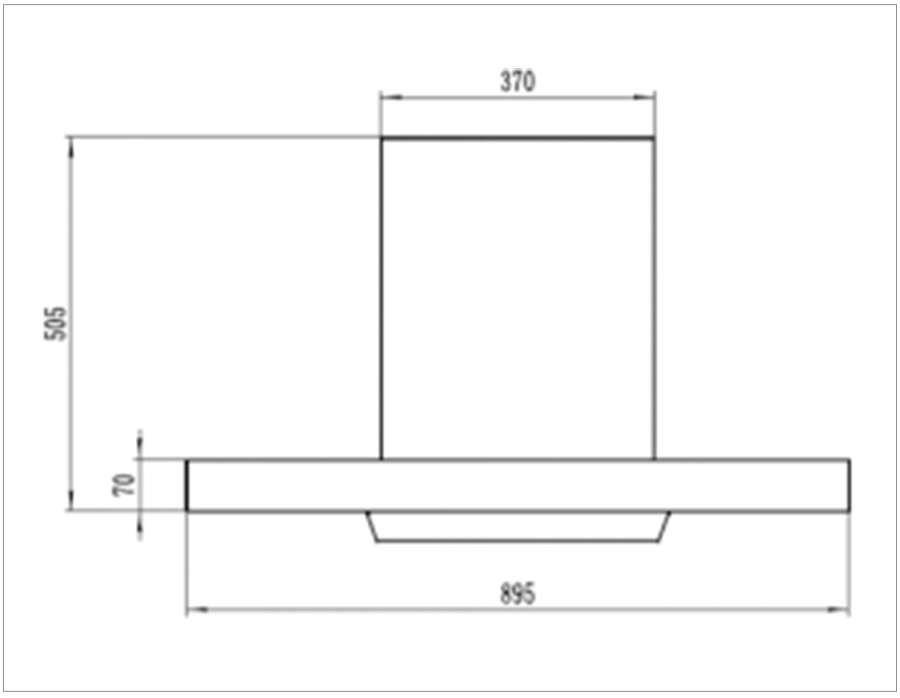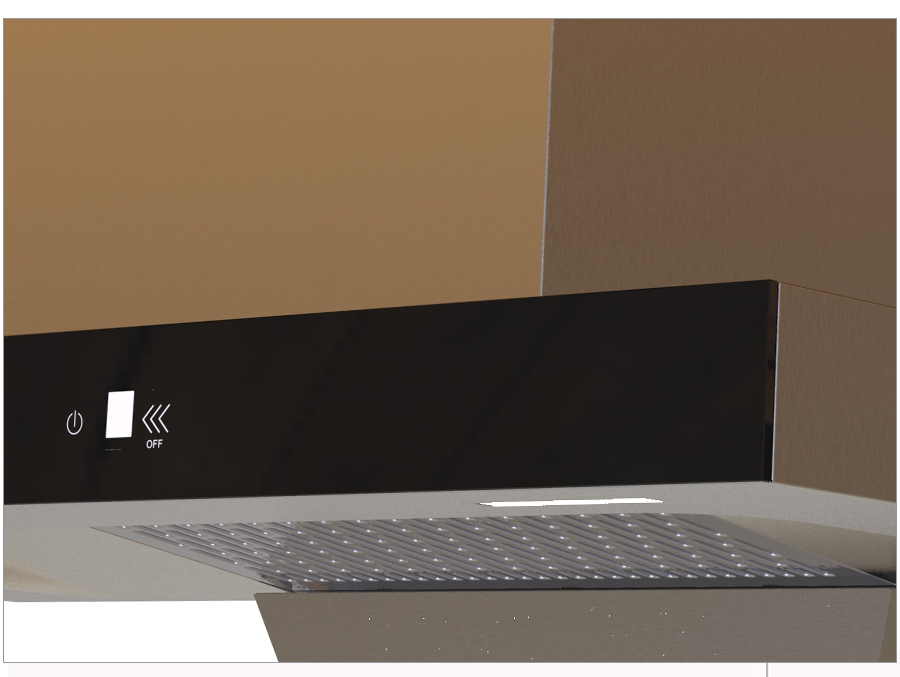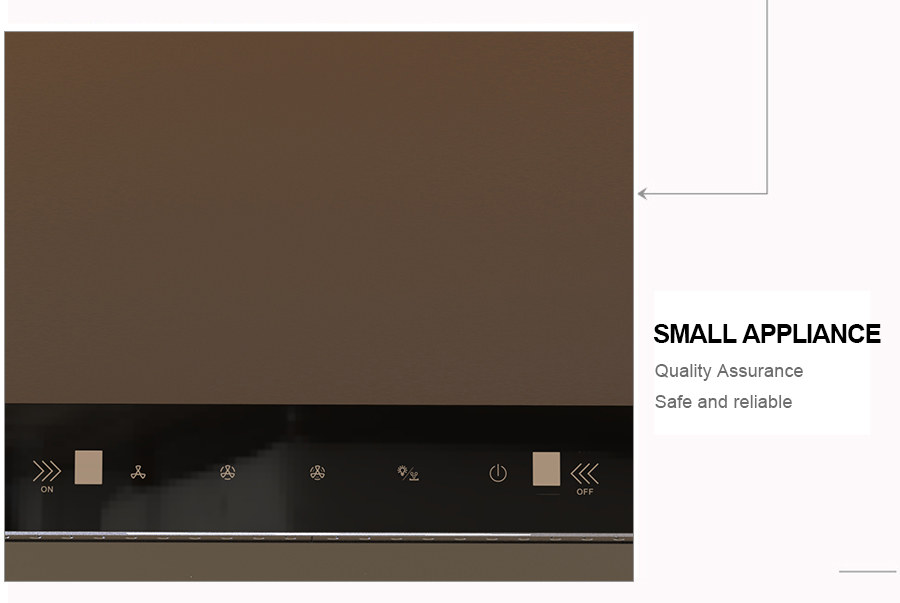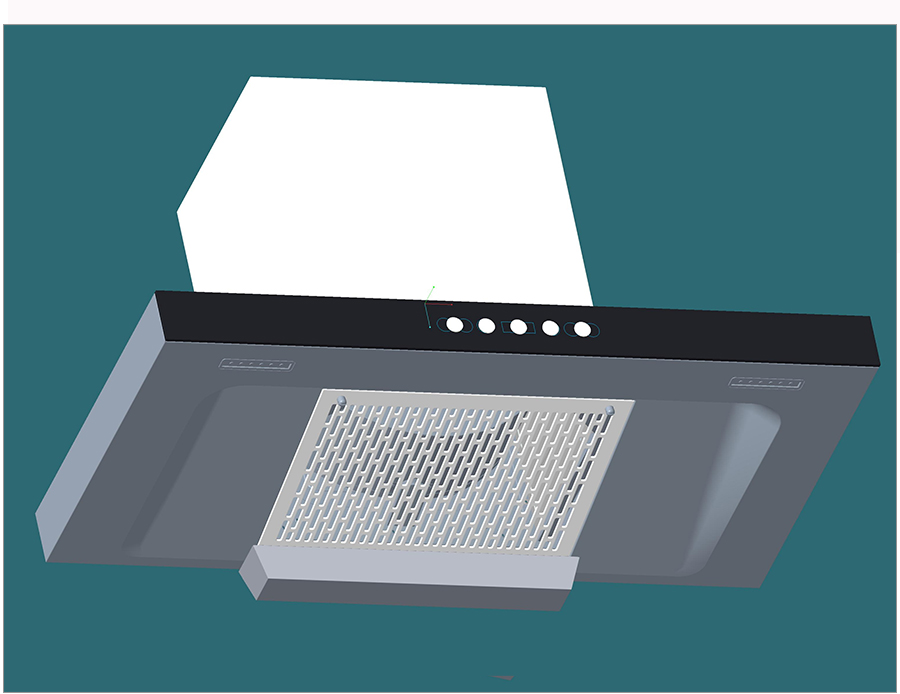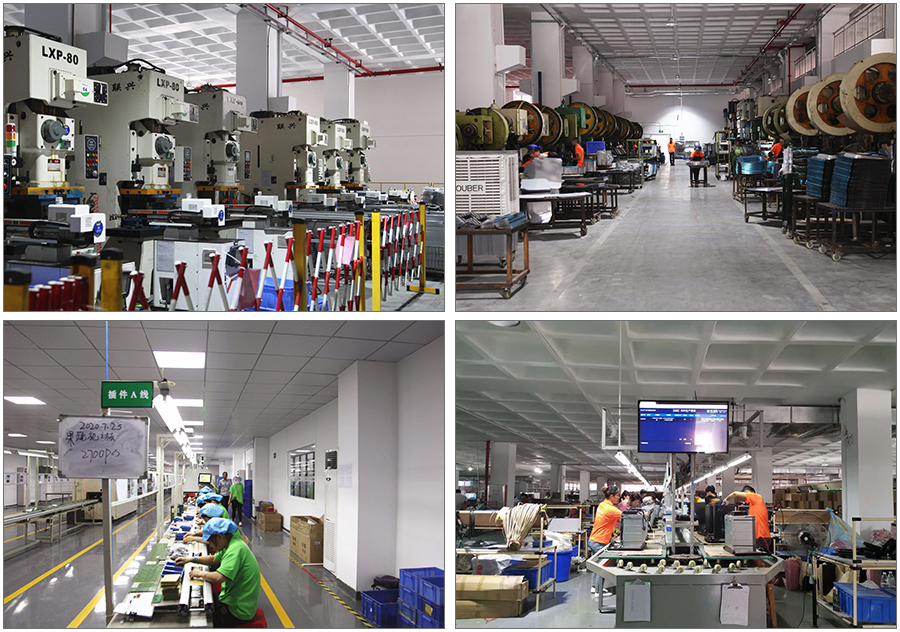 How is this product produced?
Alle metalldelene ble produsert i vårt metallverk, Vi har streng inspeksjon for å skille kvaliteten på hver del. Etter inspeksjon, disse metalldelene leveres til samlebåndet. Under montering, disse metalldelene blir kontrollert av monteringsarbeiderne for å sikre ingen riper eller skader på overflaten, alle dimensjonene er korrekte.
PCB-produksjonslinjen produserer PCB av høy kvalitet for vårt sortiment. Ved samlebånd, Vi har tatt i bruk MES-systemet for å styre hele prosessen for å sikre at alle arbeidstakere gjør jobben sin riktig. TV-skjermen viser den virkelige datoen for produksjonslinjene. Det bidrar til å forbedre produksjonskapasiteten, og kvalitetskontroll.
Etter montering, avtrekksviftene gjennomgår strenge inspeksjoner av QC. De sjekker utseendet, grunnleggende funksjoner, pakker nøye før du setter alle de ferdige emhettene på lageret.

What to Consider When Choosing the Best Range Hood?
1.Suction power (airflow)
Suction power is one of the most important factors to consider in a range hood. If you're an Asia importer looking for a suitable range hood, you'll need a high suction power range hood because Asian cooking creates a lot of grease, fume and odor ect. Range hood which comes with high suction power can certainly vent the unwanted gas and odors out of the kitchen. For apartments with shared flue in the wall, a Chinese system range hood is the best choice.
2.Speeds
Most range hood suppliers offer range hoods with multi speeds, for example one to six speeds. A model with at least two speeds is ideal because it provides users with options while cooking. More than 3 speeds is not necessary. Dimple cooker hoods come with 3 speed control which is just convenient to use.
3.Noise Level
Noise level is reference to suction power. It's important to keep in mind though that more powerful range hoods with higher suction power tend to be louder. Please ask your supplier about the noise level to ensure it won't have complaints in the future.
4.Features
Some range hood suppliers tend to add as many features as possible.
Timer: automatically turn off the fan after a certain number of minutes.
Temperature sensors: to turn on the range hood's fan automatically when heat was detected.
LED lamps: will Energy saving and require replacing less frequently.
5.Installation
Different countries have different installation environment. While choosing the right type of range hood, please consider the installation environment in your country. Ducted models have vents at either the top or back, facilitating different styles of installation. You might consider hiring a person to do so. Ductless models are easy to install, user can do it themselves.
Hvis du har noen problemer med 102EB-90 New T-shape range hood with slope design 90cm, eller vil vite mer detaljer om T Shape Range Hood,Vertikal Range Hood,Under Cabinet Series,Tablettgasskomfyrserie,Ultratynn serie med gasskomfyr,etc. Velkommen til å kontakte oss!
Ser frem til din henvendelse.